Lately I've grown very fond of mechanical keyboards. If you're new to keyboards, a mechanical keyboard is a keyboard with separate complete switches underneath every key. For some people these keyboards may look like technology from 10 or 20 years ago, which probably isn't untrue. But since mechanical keyboard can be highly customized with different switches and keycaps, they are still very popular especially with gamers and programmers.
In 2014 I bought two Ducky Minis, which is a so-called 60% keyboard based on Vortex Poker II. These keyboard only have ~60% of the keys a fullsize keyboard normally has. This means no numpad, no F1-12 keys and no arrow keys.
Of course, F1-12 and the arrow keys can still be accessed via a Fn-key, kinda like on a laptop. But being a Mac-user that has been using Apple-keyboard for several years, there were still some keys that I missed.
And that ladies and gentlemen, is why I decided to build a new app, now known as Mousai. The app basically puts the function keys normally available on an Apple-keyboard into your menubar. So by creating this app, I didn't have to create a bunch of key bindings that I'd probably forget anyway.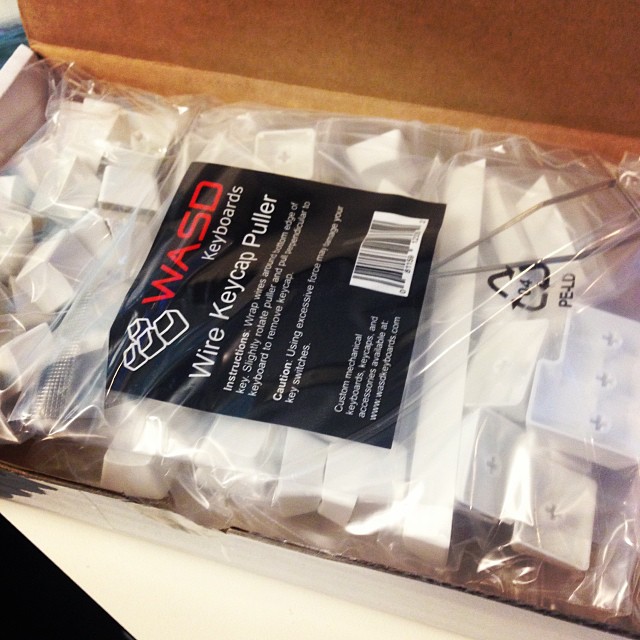 When I designed the app, I realized that it would have a lot of features in common with some music player "remote control" apps, which made me decide to add some more music-related features as well.
So apart from being able to control your music player with the "multi-media keys" that you normally have on an Apple keyboard, Mousai also lets you see the current playing track from your music player, either as a notification or as an album artwork by right clicking the menu item.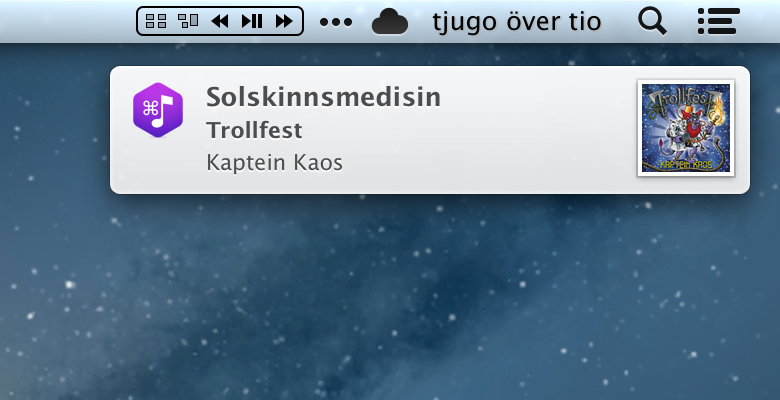 If this app seems interesting to you, you can check it out more of it over at http://getmousai.com. There's a 7-day trial available, and if you like it you can buy it for $3.99.