I just wanted to write a short rant about delivery services, like DHL, UPS or Fedex. As someone who orders a lot of stuff from the Internet, is still amazes me how inefficient and unclear these kind of services can be.
Usually, my delivery service of choice is the Swedish Posten AB. They will try to deliver at your door, if you don't answer the door they'll call you, and when they've confirmed that you aren't home they'll leave the package in the nearest pickup place.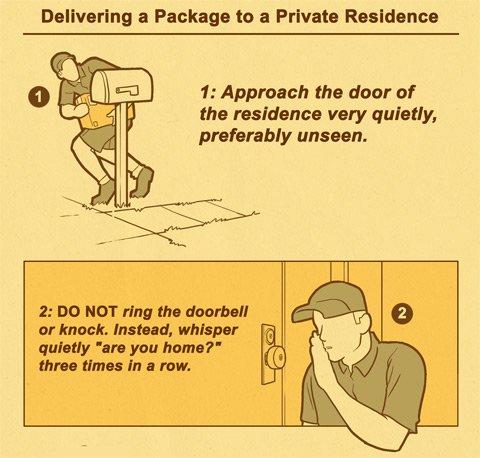 But often you don't get to choose a delivery service. And sometimes you don't even know which service is being used. Here's a few examples of what has happened when I've ordered something:
No information about the delivery, and no call when they tried to deliver it. They left a note. Package left at pickup office a few kilometers away.
Delivery guy couldn't find my apartment. No note. No call. Package left at pickup office. Found out about all this via tracking code.
Another delivery guy couldn't find my apartment. Had to contact delivery service several times to make them deliver it again. Took 17 days to get the package from the pickup office to my apartment.
No tracking code, no information about delivery date. Delivery guy left package in the stairwell, and not outside my apartment door.
I've seen some threads on Reddit where employees defend themselves for the criticism they usually get, usually it's related to how many packages they need to deliver on very little time. But I'm having a hard time believing that this is a real issue, just think about how many hours that's being wasted when they have to re-deliver a package because they failed the first time.
So my wish for this christmas is that they can figure this out.